Led Outdoor Garden Lights
$

0.00

Trade Authenticity Guaranteed & Accepting
This seller used to be one of member of Lightstrade.com. But now the membership has expired. If you want to buy any lighting products, or need any agents service such as sourcing, quality checking, testing, consolidationetc, please contact lightstrade.com official service team: helen@lightstrade.com&billydeng@globex.cn
Brand name:

BESTCO

Light Source:

LED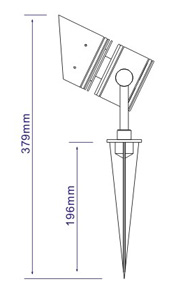 1.High-quality Aluminum alloy for lighting, surface resistance to corrosion etc.
2. Special radiator design, effectively spread the heat conduction, can reducing the temperature of the lamp body, effectively ensuring the life of light source and power
3.Constant current, ensure the LED life.
4.Radiator surface has been anodized oxidation processing, Compact appearance .Attain to IP66 standards. anti-corrosion , waterproof, dustproof performance.
5. LED CREE the latest source is adopted in products, with high thermal conductivity, low luminous decay, pure light color, no ghosting.
Suitable for gardens, streets, channels, shopping malls, hotels, restaurants, coffee bars and other floors, stairs decoration.